Company
: The Emerson Suite
Project
: TES, Management platform (SaaS) creative ops
Area of expertise
: Branding, Advertising, Product design, Content marketing
The Emerson Suite is a tech company (SaaS model) which addresses a key need of the business coaching industry by translating a traditional management methodology into a modern client management system.
When you have an opportunity to start building a brand from scratch, it is a great pleasure and challenge at the same time. This is how I felt when The Emerson Suite hired me to develop their brand, improve the product's UX/UI design, and drive content marketing.
For the overall brand strategy, I decided to turn the traditional management methodology's core elements into pillars of the future brand architecture.

Following that idea, the four coaching areas – Job, Situation, Behaviour, and Change, with the respective tools to tackle them – were given a particular visual character: I graphically represented them in a Table of Effectiveness. Reminiscent of the periodic table of chemical elements, this conveys images of research and science supporting this proven coaching methodology.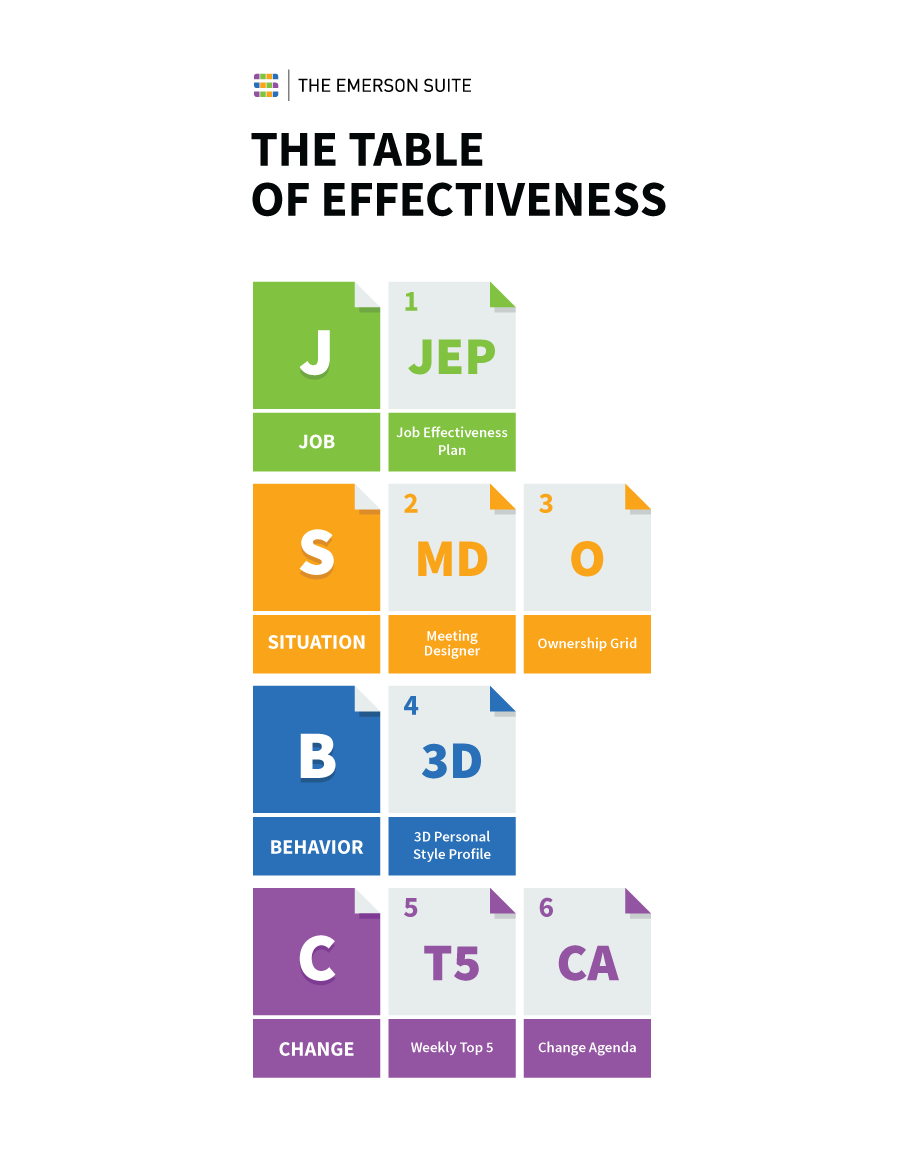 The old logo's colour coding did not work with the new branding concept and was difficult to apply across different media. I initiated a logo refresh, reducing the symbol's colour palette to match the four coaching areas.

The new brand architecture perfectly addressed product design requirements. It established a clear visual hierarchy of the overall UI and allowed users to easily understand the coaching areas and the tools.

In terms of printed marketing materials, I wanted to stick to a clean and minimal style, so I decided to use plain black and white backgrounds, along with 'techy' product screenshots and bright stock images of people.

This direction needed a little bit of softening, however, making technology friendlier and more human. To achieve this, I created a quirky illustrated character as a playful storyteller to be used in situations where fun elements can help engage consumers.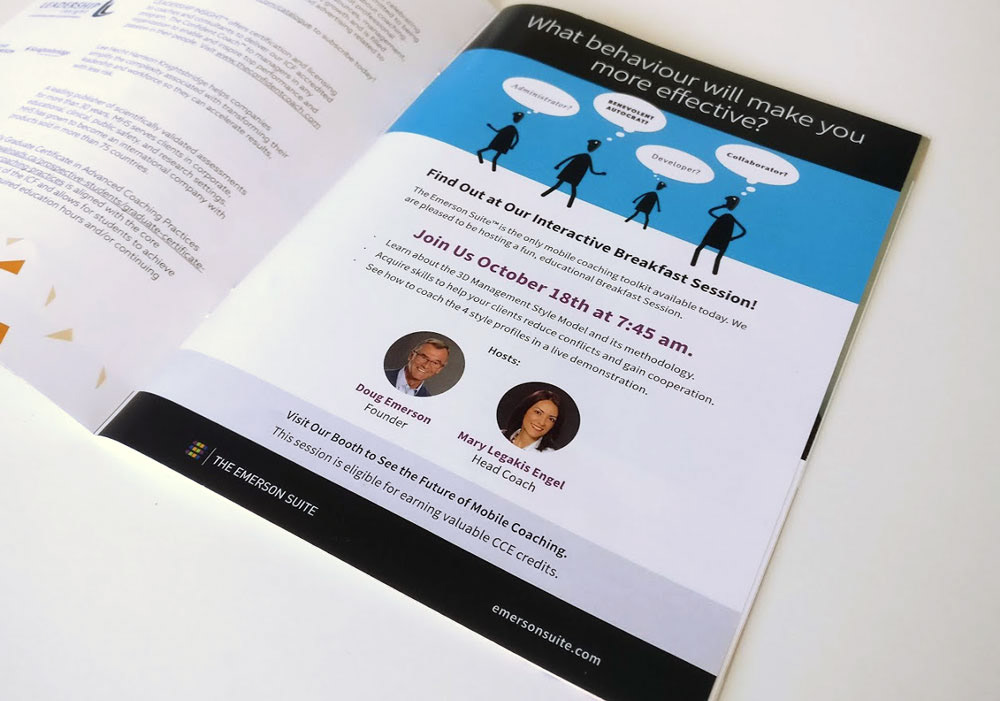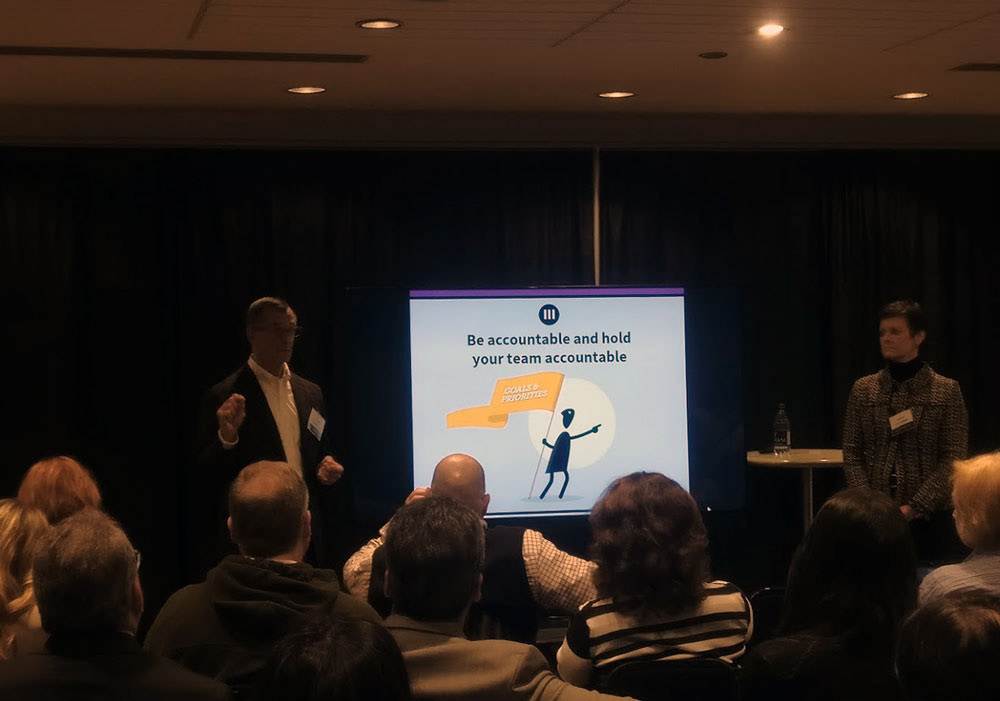 Different infographics, illustrated quotes, social media cartoons, and thematic videos were part of content marketing campaigns launched to broaden brand awareness and establish TES as a thought leader in management. The content addressed some of the most common workplace pain points and situations in a witty way, aiming to provoke people to think about job stereotypes.
Courage Social Media Campaign
The courage campaign was a part of a broader content marketing strategy aimed to connect with users on an emotional level. Messages were crafted around a very important, yet neglected leadership trait - courage. Being courageous to call things out is crucial to any management success. The integrated campaign included an illustration, a blog post, and a short video clip.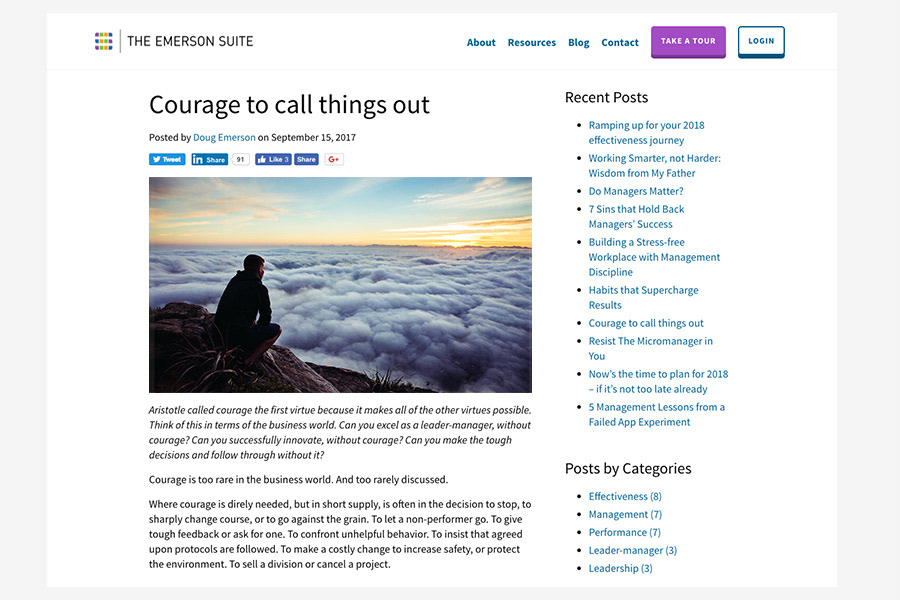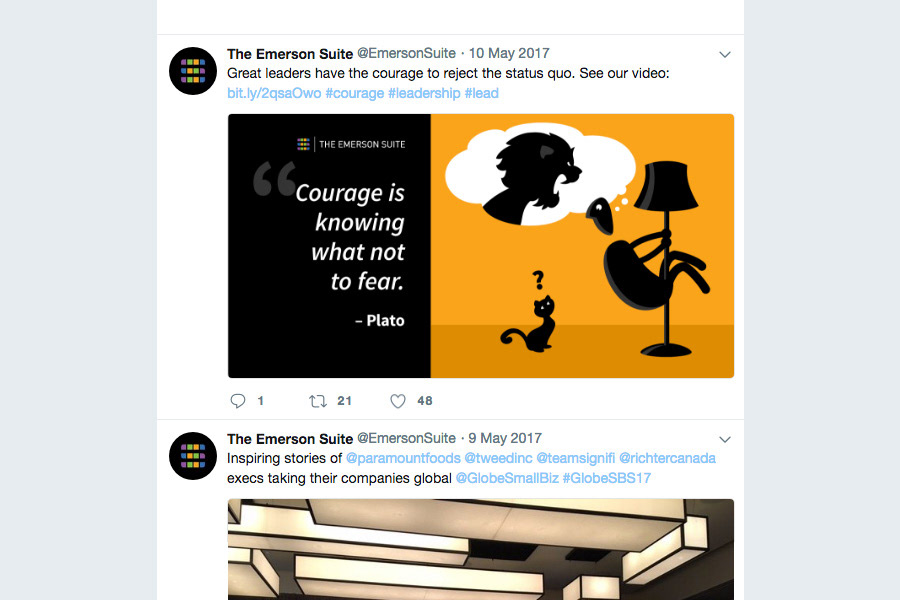 The Ultimate Leader-Manager Playbook was conceived as a Swiss army knife of management know-how. The idea was to highlight main leadership pain points and offer proven solutions. The bright tone of the visuals was meant to show that the management craft, when done properly, is a harmonious and rewarding activity. The campaign was supported with LinkedIn banners designed in bright colours.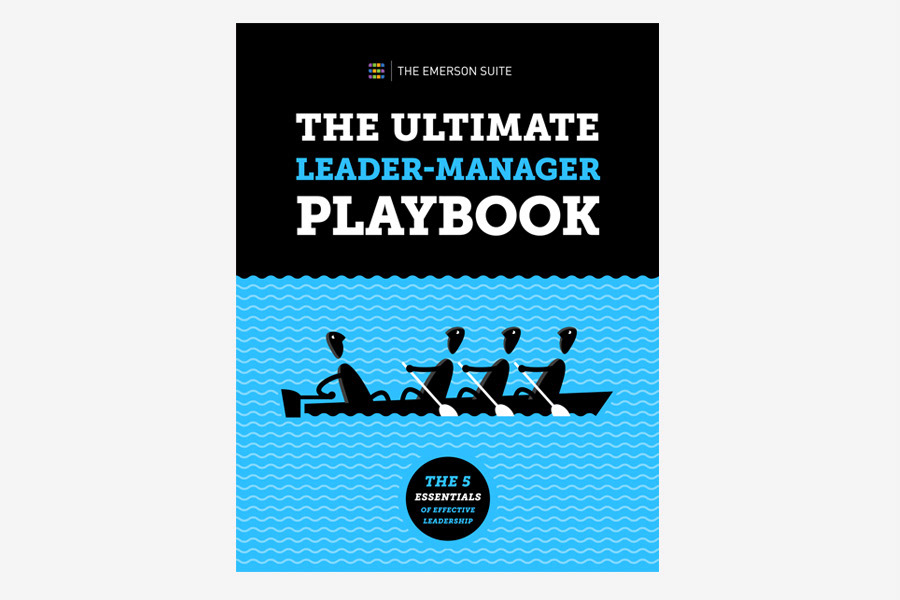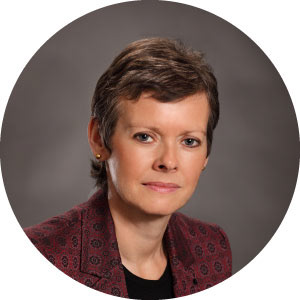 "We hired Jovan as a Creative Director to help with brand development, improve our product's UX/UI design, and drive content marketing. I was impressed with his ability to balance long-term strategic business goals and short-term creative and marketing tactics."
— Allison Christilaw, CEO, The Emerson Suite